From an online check-up, to smart maintenance, to helping speed up your PC – our technicians can securely access your computer and tune it up, so you can get back to business fast. A technician will identify problem areas and the causes of common symptoms. Then we'll recommend the right solution to meet your needs.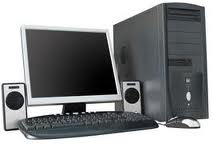 We will insure that your computing environment is fully optimized and that you are guarded from as much virus and malware as possible.
There are many things that go into the consideration of a well tuned machine, but most of all it is supposed to be about you and how you use the machine, then tuned accordingly.
Our Tune up and Optimization services include:
Faster Booting and Shutdown
Driver Update and Install
Optimize the Performance
More Free Space on Your Hard Drive
Fewer Software Crashes and Hangs
Reduced Resource Consumption
Improved Performance
Call today to find out how we can get our nationwide network of highly trained support professionals working for your business.