Networks are extremely complex but are the very back bone of every business. We at Foxetech fully understand the requirements of our Clients which is why you the Client are our first priority. we offer a fully comprehensive range of Network design and installations.
Regardless to whether you have a simple single location Local Area Network (LAN) or a complex Wide Area Network (WAN) with multiple locations, we can help to design a secure and efficient network.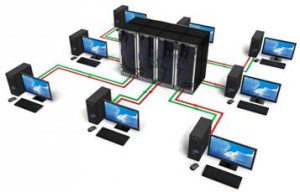 Our commitment to quality products and workmanship is what sets us apart from our competition. Our long-term and experienced workforce provides strong project leadership and ensures our teams are equipped to handle any project.
Whether you need a simple move, add or change or are looking for a fully-integrated technology solution we can help you reach your business goals